Balancing Beads-Truck Tire (17.6 lbs Bulk Qty.)
Description
ESCO Tire Balancing Beads are reusable and are Eco-Friendly.
Thousands of uniquely designed beads that shape to the tire
Balances the tire internally
Disperses evenly throughout the wheel creating a consistent balance
Beads are static free and roll freely to keep tires balanced as the tire naturally matures
ONE SCOOP = 3 oz.
Size: 17.6 lbs. | 202 oz.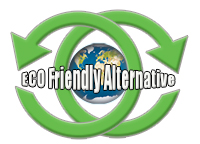 Reviews